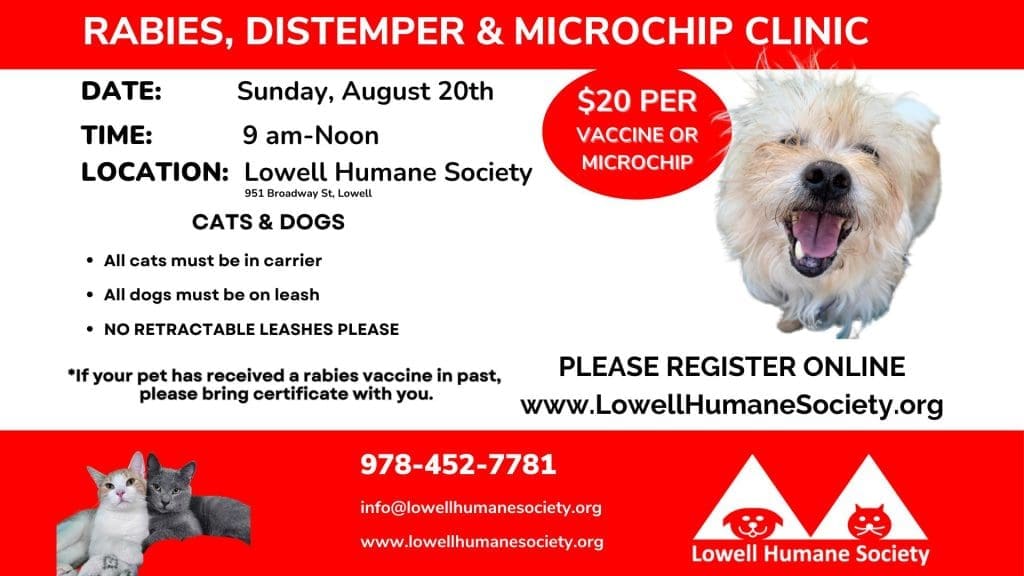 Cats, Dogs, and Ferrets welcome!
**PRE-REGISTRATION REQUIRED**
Register Here
Cats:
FVRCP, FeLV & Rabies
Dogs:
DAPPV & Rabies
-$20 per vaccine or chip
($40 for full FelV vaccine, 2 doses, two weeks apart)
-Where: Lowell Humane Society (951 Broadway St)
-When: Sunday August 20th from 9am-noon
If your pet has previously been vaccinated, please bring your records!
Please see the flyer for full details!